Community & Economic Information
Fargo, Moorhead, & West Fargo's continuous growth and strong economy makes this a community you will want to be a part of! Not only are there over 5,000+ open jobs here, but there are a variety of arts, entertainment, schools, & dining options making the Fargo, Moorhead, & West Fargo area unique. Explore each area & what they have to offer with the links below!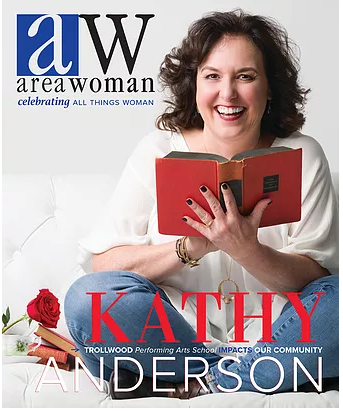 City Websites
---
County Websites & Resources
Popular City Links
Additional Resources
---
Economic Information
Find out what all the buzz is about in the Fargo-Moorhead Area! The links below provide a snapshot of the quality of life, cost of living, and explain the community's growth in the past 10 years. The FM area continues to be a great community to live, work, do business, & play.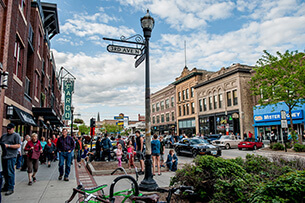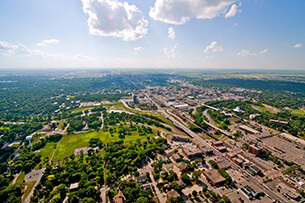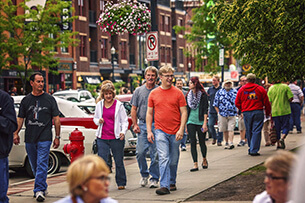 ---
FARGO-MOORHEAD AREA ECONOMIC INFORMATION SOURCES:
Greater Fargo Moorhead Economic Development Corporation
North Dakota Department of Economic Development
Minnesota Department of Employment & Economic Development
Testimonials
" Kelly was awesome. She was so patient and fun to work with. She always got me answers to my questions. "
- Erica Uhlmann
" Kelly was very helpful in our negotiating process and working with the sellers relocator service through the sellers agent when questions arose. Above and beyond! Kelly has represented us as a sellers agent in the past too (2010). "
- Christy & Shane
" Kelly does such a nice job of helping us go through houses. She showed us around the houses, she told us it's features and knew when to stay quiet and not be pushy. "
- Dan and Diane Yatskis
" Kelly answered many of my questions regarding real estate matters and was highly personable. I felt like a person and not a commission. "
- Richard Gonzales
" Kelly helped in negotiations and made the process easier on our first purchase. "
- Tyson
" GREAT experience! Kelly was so fun and easy to work with! She made sure I had all the info I needed, and she made the sales process go way smoother than I thought it would. "
- Bethany Abeln
" Kelly Mullaney was excellent and helped us during every step of the process. "
- Scott and Christie Lindemann
" We worked with Kelly when selling our home and looking for a new home. We hit so many forks in the road (including learning we were being relocated to Minneapolis in the middle of our search). She was new to the game but was always on top of everything. If she didn't know the answer to our questions she was able to find us the answer quickly. She made selling our home easy and was a blast to hang out with while searching for a new home! "
- Anna
" Kelly was amazing!! "
- Erin and Kristin Kelly
" Kelly is hard-working, prompt, and always quick to find an answer to any question we threw at her. She was a pleasure to work with. "
- Tessa
" Kelly was great! She kept us informed and stayed on top of things. Even when the closing date got pushed back, she was able to help us out in numerous ways. Kelly even came to our work places to sign for closing, which made everything a breeze for us. Highly suggest Kelly if you're in the market for buying or selling your home. "
- Brandon Sutherland
" Kelly was beyond great! I would recommend her to anyone. "
- Andrew Storkamp
" She did wonderful keeping communication going when situations came up! "
- Laura
" Kelly was efficient, knowledgeable, kept me up to date on the sale, and was accommodating. I need to sell fast. Kelly was excellent. "
- Ann
" Kelly was willing to meet with us any day and any time. She always had a great attitude and kept us informed about all of our housing interests and their statuses. She provided us with all the resources we could've ever needed. "
- Lindsay Rolshoven & Tony Busse
" Kelly was very professional and easy to work with. I have and will continue to recommend her to friends. She sold our house for almost full asking price in about 4 hours! "
- Becky
" Kelly was extremely prompt when issues arose with the delay of purchase and was very accommodating! "
- Melissa
" Kelly did an outstanding job on helping us with purchase of our lake home. Kelly also sold a home she listed in 2014. She did a great job back then. Hence, the reason to call her again for this purchase.  "
- Steve Fradet
" Kelly helped with a fair and relative selling price. She helped with everything and always kept me up to speed. "
- Chris
" My husband and I recently bought house which was a complex process in our case. Kelly answered any question I had, and kept me up to date when anything changed. She was our best advocate in this buying process. Kelly and Park Company have great customer service, and I couldn't be happier with our home and how we were treated. I would reccomend Kelly to anyone. "
- Tawnia Sutherland
" Great knowledge and helped me through the whole process and made it easy! "
- Brendan Klocke
" Great service and amazing realtors. Always quick to answer questions and issues. "
- Renata Casdoso-Bjorge
" Kelly did a great job throughout the process of buying our new house and selling our old house. The purchase was complicated and Kelly did a fantastic job helping to navigate through the process and keep our sense of urgency visible to all other parties. The sale of our home also had challenges and again, Kelly helped navigate and drive resolution. In all aspects of both transactions, Kelly went above and beyond to keep things moving fast, keep us informed, and get things closed. "
- Nicholas
" Kelly is an awesome realtor! Always available & answered our many questions quickly. Very helpful during both the selling & buying process. Gave great advice too! Highly recommend! 2 thumbs up!! "
- Ethan Seigel and Sarah Flynn
" We worked with Kelly in the past to purchase a home and we were impressed. Recently, she provided comps and advice based upon sale and purchase of the comps. "
- Fred & Anna
Previous
Next